Rusty was picked up as a stray in Niagara Falls and taken to Niagara Falls Humane Society.
Danny, my husband, found him on the SPCA website while we were in Quebec for Christmas, but we didn't actually go see him until September!
I had just finished writing a book about huskies and sled dogs and I was in love with the breed.
We had another dog and had recently lost one so we thought it might be good to get a second again. Danny, Barbara and I went to see him first, then we went back with Alyssa and Bebe.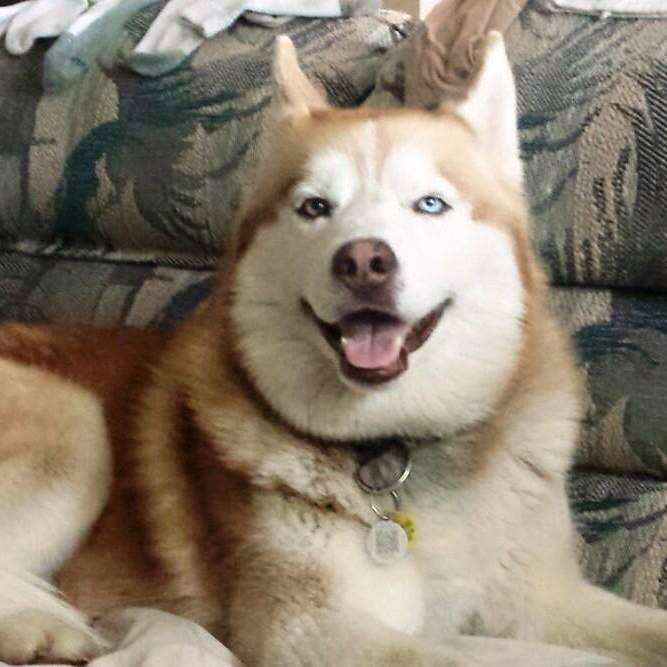 We had a crazy accident on the way back to the shelter, so we didn't actually get him until the next day. He was supposed to be aggressive, yet he loved us. He did bite Danny once when he was surprised from sleep. I sometimes think he rescued us as much as we rescued him.
Rusty meant the most to Danny. We all loved him, but he was Danny's dog and one of the boys in a house with very few boys.
Rusty taught us a lot of things and taught many foster dogs that we had while we had him. He was so patient with everyone unless you woke him from a sound sleep. He was majestic. He taught me to live in the moment. Watching dogs in the dog park is the best therapy.
Family Memories:
Alyssa: When we found out he could climb under the helm of the boat and we couldn't find him for the longest time.
Jonathan: Cautiously petting him as he purred trying to understand if it was a growl. It wasn't, but he was so damn vocal you'd think you were pissing him off.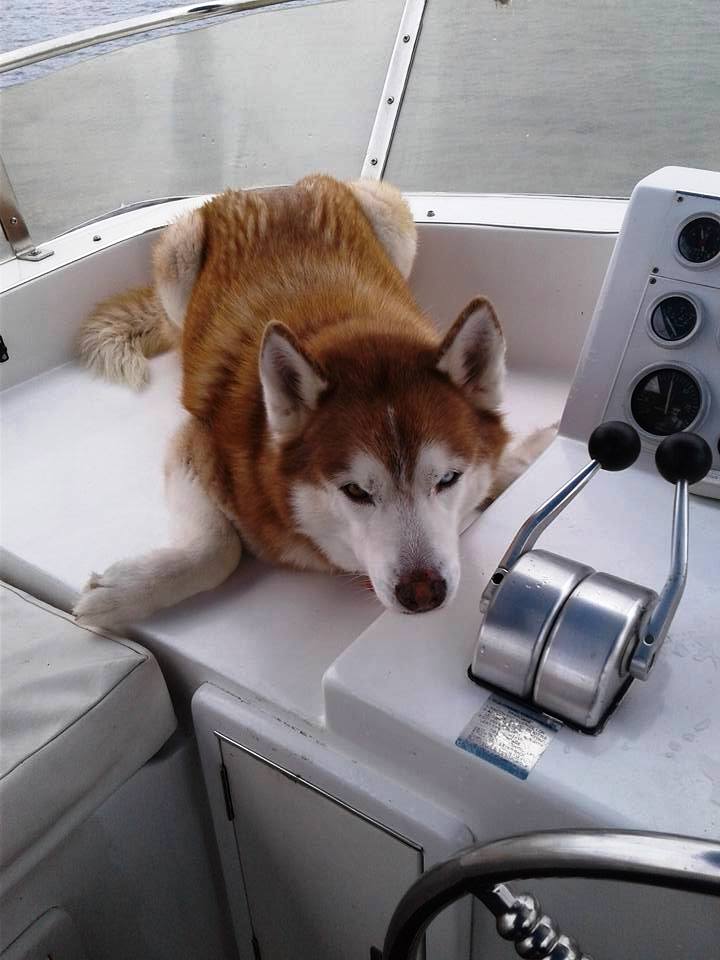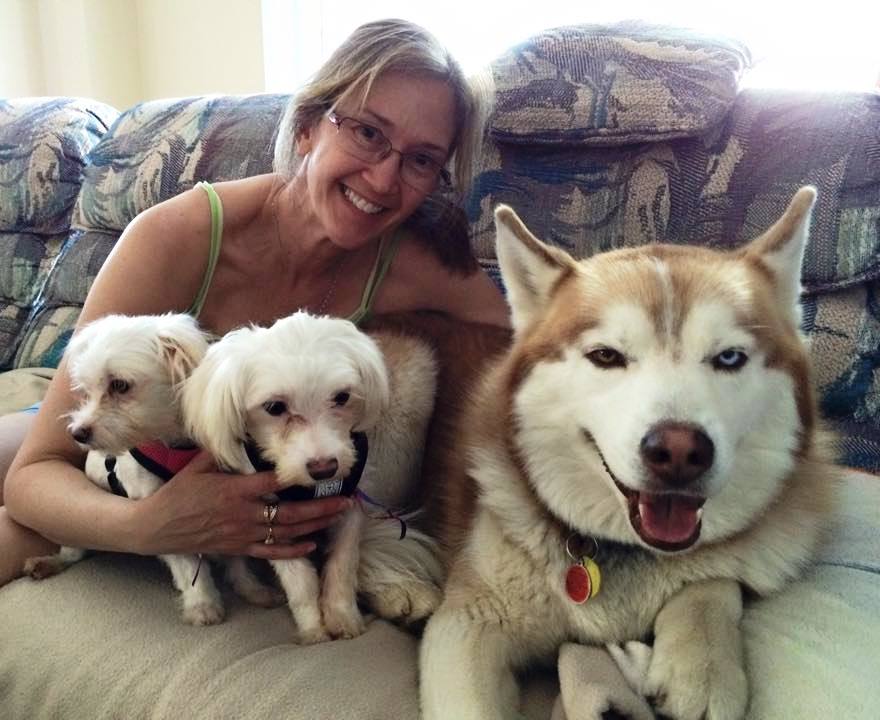 Kelsi: When I was laid up in Js room with my hurt back and everyone was at school/work he would come up and keep me company.

Beth: We had 5 huskies for 5 days and Rusty kept them in line. Rusty, the ultimate foster dog trainer.
Rusty, ever majestic on the fly bridge of the boat. Rusty, holding it together til Mom got back, then dying in my arms after a stroke.
Danny: Rusty was my dog from the time I first saw him on the Humane Society website. He was labelled aggressive yet was putty in my hands once he smelled the steak I had brought. Ultimately, he would spend hours up on the flybridge with me while we navigated the boat south. He was my heart dog.
Barbara: What a gentle giant Rusty was the day our friend brought her newborn to visit and he laid down beside her and was calm and quiet.
It's easy to see he has a special place in the hearts of our whole family.
Contributed by WOW Gal Beth Hill Poulin