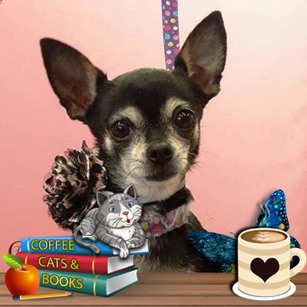 A Tribute to My Playful Pixie
My name is Margaret Ogle and I had my darling Pixie for a few years in my life.
She was a wonderful and very clever little girl and provided me with much joy and comfort.
When I took her to the groomer each month Bridget always chuckled and said Pixie knows how to dress herself.
She would lift up her front paws and put one leg in then the other to put her harness on.
She originally came from a family that couldn't keep her and Rev Ann who lived in my building at that time asked me if I would take her. Instant happiness was with me.
Pixie taught me patience and loving ways.
I think about her every day and wish she was still here.
Even though I know she won't be she is here in spirit.
I feel her presence and remember all the wonderful times we had together.

May she be at peace now and pain free.
And know Nana will always love and cherish you.
Submitted by Margaret Ogle