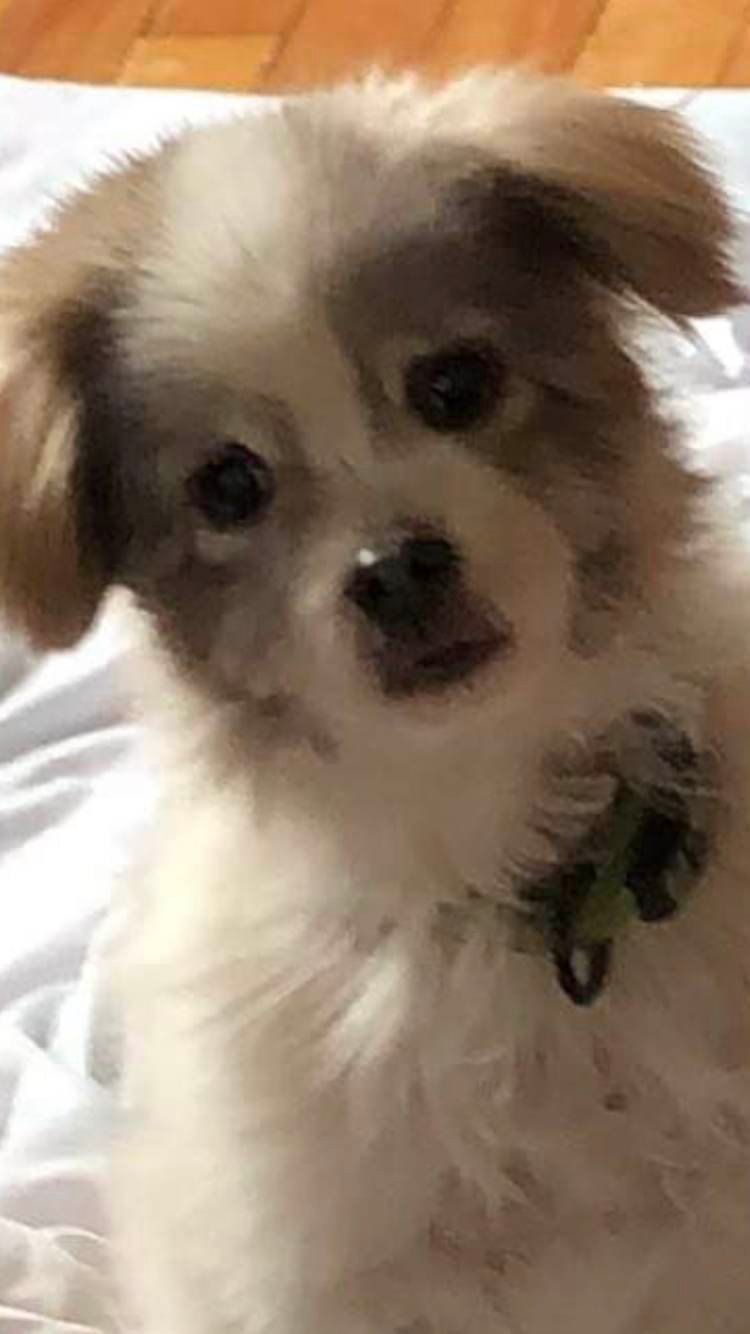 So...here's the Story of MAX.
First of all, I was not ready for another dog. We had just rehomed our dog about 10 months earlier.
Our Doctor said it was important for the health of my 7-year-old twins who have asthma. They were heart broken to lose their little pup.
One day while out shopping several months later they begged to go into the pet store to look at fish. Unfortunately, they also had puppies.
That is when this cute little character picked us. Max wouldn't stop pacing back and forth as if following my girls.
My husband whispered we should get him. Argh!!! My heart!
So…we approached the sales clerk and he said the pup was spoken for but the Intended purchaser hadn't returned and the store was about to close. We were told if he's not back in 5 minutes he's yours.

Well, an hour later we came home with a little white puppy that we were told was hypoallergenic and approximately 11 weeks old.
Fast forward ...
Day 3... he never stopped barking. Every time some one got up from a chair, walked in or out of the door or paid attention to him.
What a sharp little bark! Well we tried for weeks to stop the barking....with no luck.
He was very smart. He learned shake a paw, roll over, spin and sit pretty within weeks but had no luck with the barking.
On a trip to the vet 2 weeks later we were told he was part terrier (meaning very hyper and a barking breed) and not hypoallergenic. But we kept Max, the girls were totally in love.
He was quirky, smart, hyper and loved everybody but was gone in a flash if you turned your back on him outside.
In the middle of March our first year with him I let him out to pee and he ran straight to the road.
His nose was down, caught up in a scent and this I guess means that he lost his hearing...hahaha!
I was in a short nightgown, slippers and no coat out on the road trying to get him as people would stop and try to get him into their car. (trying to help me).
Finally he jumped into someone's car and I retrieved him. I was frozen and exhausted from panic.
Well, he gave us many stories like that in his first 16 years with us.
He was cute as a little teddy bear so easy for forgive.
His last year with us, he slowed down, became blind and deaf.
We finally made the tough call.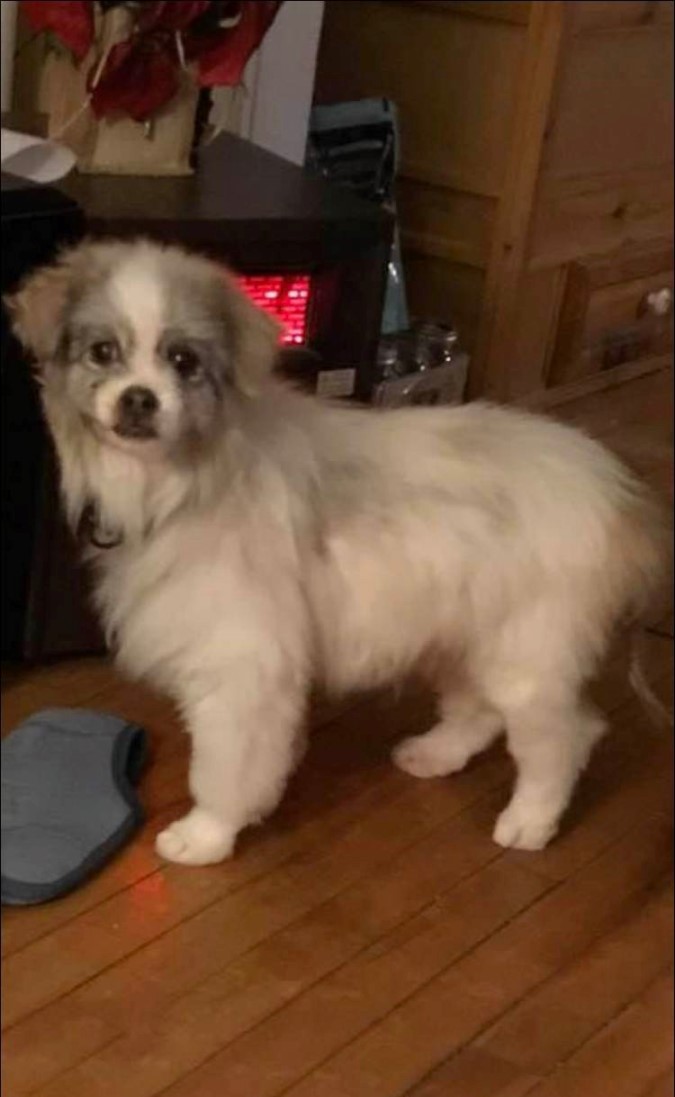 It was time for his suffering to end.
We tearfully took him to the vet on November 10, 2022 and said good bye to our quirky boy. (He would have been 18 the following August)
Forever in our hearts...you are missed Max.
Contributed by Loving Mom, Jenny Jardine