Magic was a Newfoundland and came into our lives through a friend in 1989. My friend had a a purebred Newfoundland that I used to babysit when they went away and she knew that I wanted one..
Our daughter was just 2 years old when we got Magic and they became best friends.
Magic would follow Sarah everywhere and would often walk in front of her to cut her off when she was being protective.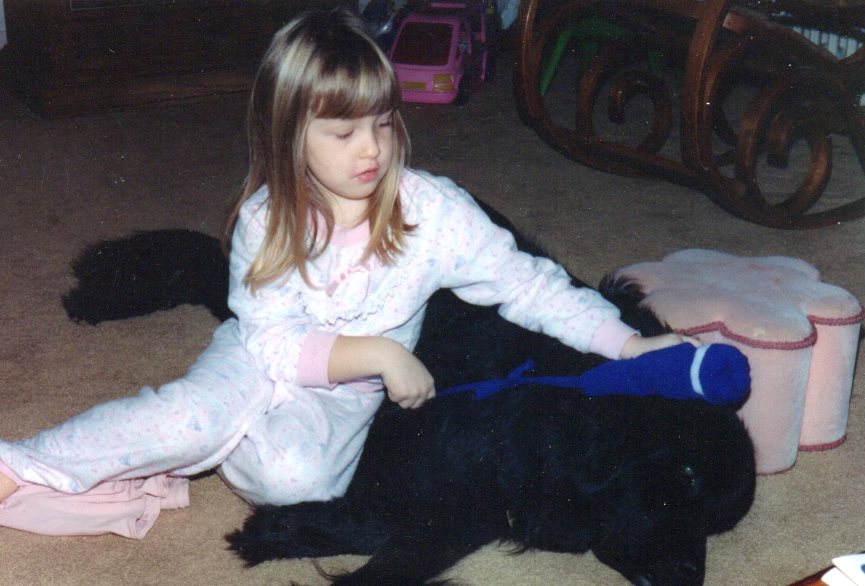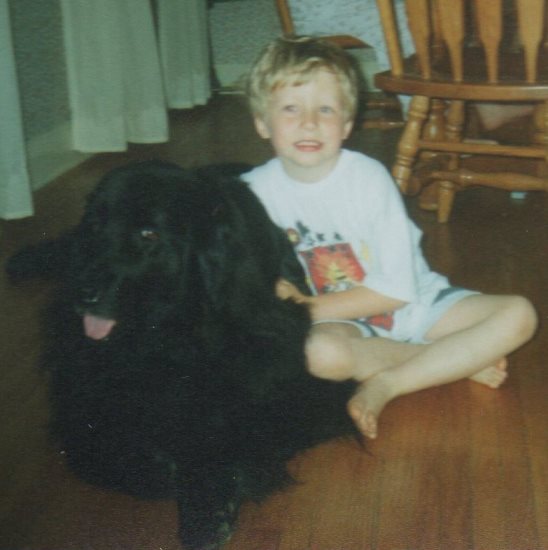 Magic would pull Sarah to school on her sled during stormy weather and they ended up with their picture
on the front page of the paper.
Magic was known to raid our vegetable garden. She would dig up the carrots to eat and pull the the cucumbers right off the vines.
She would let both my kids lie on her and was a gentle giant. We were fortunate to have her for 13 years which is old for a Newfie.
We all still miss her and are grateful that we had her in our lives.
Contributed by Kathy Upper