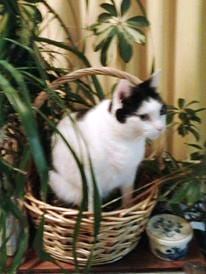 THE BOO was unique and the most loving cat that I've ever had.
THE BOO would insist on daily walks (safely in JB's arms) around our yards He always enjoyed sitting in the passenger seat when JB drove into town for the mail.
Silly me. I wondered, at first, why my reading glasses were so smudged. And then I realized, "ah yes, my sweet, affectionate feline- THE BOO who loves to get involved in whatever I'm doing left his nose prints again".
In the kitchen, THE BOO would throw himself on the floor, flat on his side and reach up to me. I knew what he wanted...a SPIN-A-ROONIE! Yup, I would carefully spin him in a circle...four, five, six times...until he leapt up, looked up at me and flopped down on the floor again, this time on his OTHER side. I would ask "shall we spin you around again?"...he buzzes so I would spin him in the other
direction. Once that is done, he wanted to be picked up and cuddled, burying his face against my neck. (he is a creature of habit).
THE BOO would fall fast asleep on the footstool. Apparently feeling secure and safe to relax...his breathing at that time was no longer compromised and he was suddenly extra affectionate to the point where I had to take care when walking because he insisted that I must stop every few feet to pick him up and cuddle.

All through my cancer diagnoses, surgeries and treatments, THE BOO would sleep every night snuggled up either around the top of my bald head or across my chest with paws wrapped around my neck. He was my comforting angel when I needed it.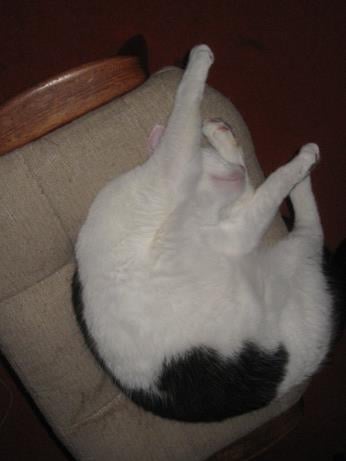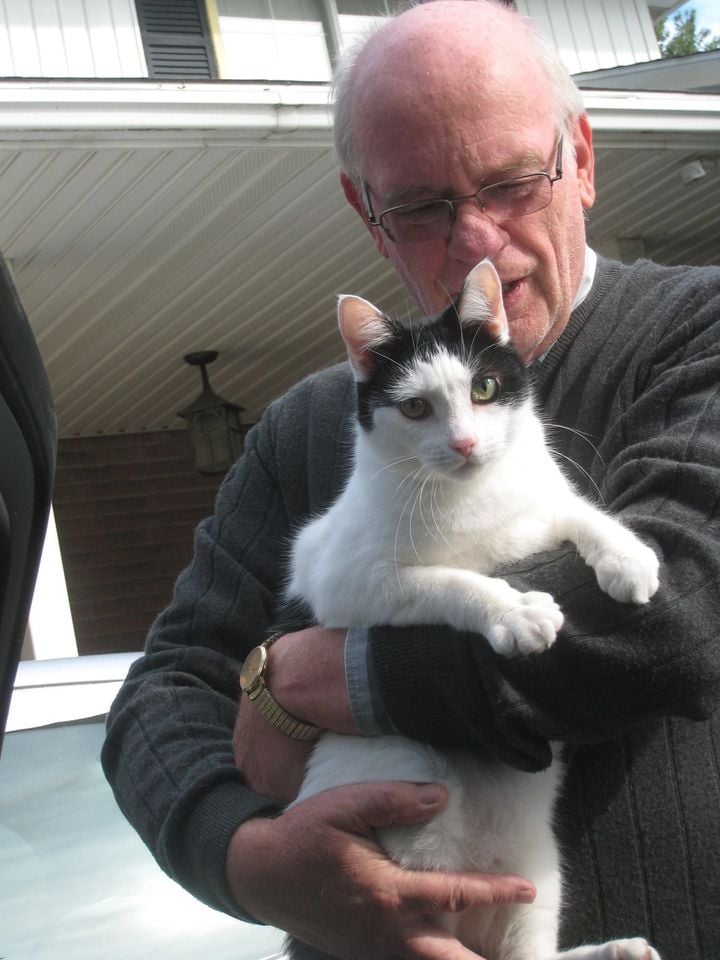 There are far too many stories to share now about THE BOO. Due to the promptings of my Facebook friends who got to know him too I hope to share the rest of his quirky, fun adventures in a book one day.
THE BOO had a wonderful happy life. His favourite place was sitting in a huge plant basket to look out of the window and watch the birds. Monsieur Roe Dent was found in the jungle aka the plant basket in the kitchen where THE BOO enjoys his siesta on the tea cart.
No wonder THE BOO had been vocalizing a lot this morning...the rat had invaded BOO's favourite place of repose. However, his angst has been soothed and he has his jungle back to himself. The Rat...he is back on tour.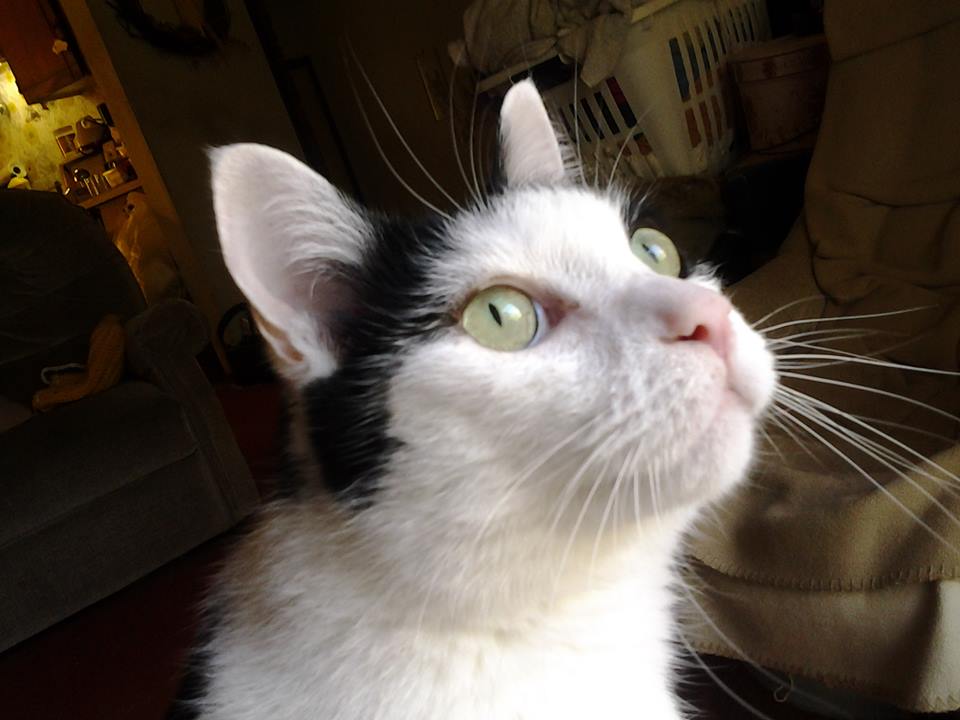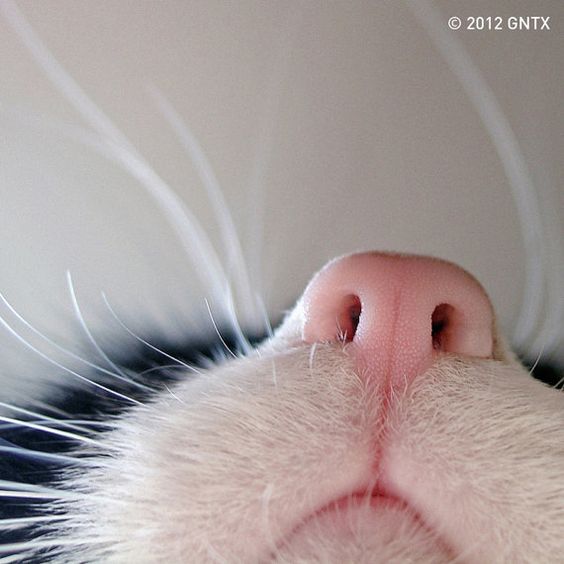 My Beloved BOO crossed the Rainbow Bridge on May 27th. He was ten years old with a weak immune system, but no meds could save him though we tried so hard to help him.
Forever etched on my heart, I will always hear THE BOO say BUZZZ...BBRR...BUZ, BUXX BUZZ BUZZ! _Translation—"Thank you for your prayers and energy healings. I feel happy again and will keep watching over my Mommy & Daddy".
Contributed by WOW Gal Nancy Broerse